Received 13 February 2018. Accepted 31 August 2018
Article information
Abstract
Full Text
Bibliography
Download PDF
Statistics
Tables (4)
Tabla 1. Modos de fallos, causas, efectos, nivel de riesgo inicial de las transferencias en el área de Hospitalización
Tabla 2. Modos de fallos, causas, efectos, nivel de riesgo inicial de las transferencias en el área ambulatoria y quirúrgica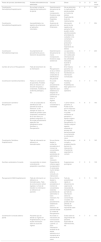 Tabla 3. Modos de fallos, causas, efectos, nivel de riesgo inicial de las transferencias en el área ginecológica-obstétrica-pediátrica y área de cuidados críticos (UCI-Urgencias)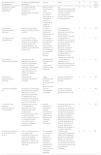 Tabla 4. Medidas de mejora de las transferencias
Resumen
Objetivos
Identificar brechas en la seguridad del paciente durante las transferencias intrahospitalarias.
Material y métodos
Se constituyó un grupo de trabajo y se identificaron las transferencias de pacientes llevadas a cabo en las diferentes áreas asistenciales de un hospital. Utilizando el análisis modal de fallos y efectos (AMFE) se cuantificaron los riesgos de cada uno de los modos de fallo identificados utilizando el índice de priorización del riesgo (IPR) y estableciendo medidas de mejora para todos los IPR con puntuaciones mayores a 100.
Resultados
Se hallaron 31 puntos críticos que podían llevar a fallos/deficiencias en 20 tipos de transferencias. Se propusieron un total de 35 medidas de mejora de seguridad de las transferencias en las diferentes áreas analizadas.
Conclusiones
La utilización del AMFE ha permitido objetivar los riesgos para la seguridad del paciente durante las transferencias internas de un hospital proporcionando información para priorizar estrategias de mejora.
Palabras clave:
Seguridad clínica
Transferencias
Hospital
Análisis modal de fallos y efectos
Abstract
Objectives
To identify gaps in patient safety during intra-hospital transfers.
Material and methods
A working group was set up and patient transfers carried out in the different healthcare areas of a hospital were identified. Using the Modal Failure and Effects Analysis (FMEA), the risks of each failure mode identified were quantified using the Risk Prioritisation Index (RPI) and establishing improvement measures for all RPIs with scores greater than 100.
Results
There were 31 critical points that could lead to failures / deficiencies in 20 types of transfers. A total of 35 safety improvement measures were proposed for the transfers in the different areas analysed.
Conclusions
The use of FMEA has made it possible to objectify the risks for patient safety during internal hospital transfers by providing information to prioritise improvement strategies.
Keywords:
Clinical safety
Internal transfers
Hospital
Modal analysis of failures and effects
Article
These are the options to access the full texts of the publication Journal of Healthcare Quality Research