Article information
Abstract
Full Text
Bibliography
Download PDF
Statistics
Resumen
El trabajo analiza la figura del bioeticista estadounidense James Drane (1930). Drane jugó un papel crucial en el nacimiento de la bioética en Estados Unidos y en su posterior desarrollo en España e Iberoamérica. Su «escala móvil» fue la primera herramienta que permitió valorar de forma dinámica la competencia de los pacientes para tomar decisiones sobre su salud. Pero la aportación más relevante de Drane a la bioética fue la aplicación de la ética de la virtud a la relación clínica. Para ello, el autor parte del compromiso del médico de atender a la persona enferma en todas sus dimensiones. Este objetivo determinará el carácter del médico y de este surgirán las virtudes específicas para ejercer la Medicina. Si un médico es virtuoso, cuando se enfrente a un problema responderá con comportamientos apropiados como respuesta natural antes que calculada.
Palabras clave:
Ética clínica
Competencia
Virtudes
Profesionalismo
Abstract
The current article analyzes the figure of the American bioethicist James Drane (1930). Drane not only played a crucial role in the birth of Bioethics in the United States, but was also instrumental in the inception and development of the field in Spain and Latin America. His «sliding scale» was the first dynamic tool encouraging a systematic evaluation of a patient's capacity to make healthcare-related decisions. However Drane's major contribution to the field was his application of virtue Ethics to the doctor-patient relationship. His proposal rests on the physician's compromise with the patient in all his/her dimensions. This goal will guide the physician's character and serve as compass, with which to exercise a virtuous practice, since only by exercising these virtues can doctors become truly good.
Keywords:
Clinical ethics
Mental competency
Virtues
Professionalism
Article
These are the options to access the full texts of the publication Journal of Healthcare Quality Research
Subscribe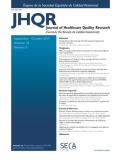 Subscribe to
Journal of Healthcare Quality Research
Contact
Phone for subscriptions and reporting of errors
From Monday to Friday from 9 a.m. to 6 p.m. (GMT + 1) except for the months of July and August which will be from 9 a.m. to 3 p.m.
Calls from Spain
932 415 960
Calls from outside Spain
+34 932 415 960
E-mail