Article information
Abstract
Full Text
Bibliography
Download PDF
Statistics
Tables (4)
Table 1a. Summary of Completion Chemo-radiotherapy (cCRT) Treatment for High-risk Histology Tumors and Patient Oncological Outcomes.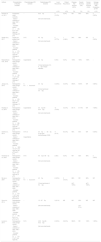 Table 1b. Summary of Salvage Surgery (cTME) Treatment for High-risk Histology Tumors and Patient Oncological Outcomes.
Table 1c. Summary of Salvage Surgery (sTME) Treatment for Local Recurrence Characteristics and Patient Oncological Outcomes.
Table 2. Main Outcomes of the Studies Included in Each of the Three Strategies to Be Evaluated in the PICO 3 Question.
Abstract
Local excision (LE) has arisen as an alternative to total mesorectal excision for the treatment of early rectal cancer. Despite a decreased morbidity, there are still concerns about LE outcomes.
This systematic-review and meta-analysis design is based on the "PICO" process, aiming to answer to three questions related to LE as primary treatment for early-rectal cancer, the optimal method for LE, and the potential role for completion treatment in high-risk histology tumors and outcomes of salvage surgery.
The results revealed that reported overall survival (OS) and disease-specific survival (DSS) were 71%–91.7% and 80%–94% for LE, in contrast to 92.3%–94.3% and 94.4%–97% for radical surgery. Additional analysis of National Database studies revealed lower OS with LE (HR: 1.26; 95%CI, 1.09–1.45) and DSS (HR: 1.19; 95%CI, 1.01–1.41) after LE. Furthermore, patients receiving LE were significantly more prone develop local recurrence (RR: 3.44, 95%CI, 2.50–4.74). Analysis of available transanal surgical platforms was performed, finding no significant differences among them but reduced local recurrence compared to traditional transanal LE (OR:0.24;95%CI, 0.15–0.4). Finally, we found poor survival outcomes for patients undergoing salvage surgery, favoring completion treatment (chemoradiotherapy or surgery) when high-risk histology is present.
In conclusion, LE could be considered adequate provided a full-thickness specimen can be achieved that the patient is informed about risk for potential requirement of completion treatment. Early-rectal cancer cases should be discussed in a multidisciplinary team, and patient's preferences must be considered in the decision-making process.
Keywords:
Early rectal cancer
Systematic review
Decision analysis
Local excision
Radical surgery
Completion surgery
Completion radiotherapy
Salvage surgery
Resumen
La escisión local (EL) se ha planteado como una alternativa a la escisión mesorrectal total en el tratamiento del cáncer de recto inicial. A pesar de la reducción de la morbilidad, los resultados de la EL todavía son motivo de preocupación.
Esta revisión sistemática y metaanálisis se basa en el proceso «PICO» con el objetivo de responder a tres preguntas relacionadas con la EL, a saber, como tratamiento principal del cáncer de recto inicial, el método óptimo de EL y su posible papel en el tratamiento completo de tumores histológicos de alto riesgo y complicaciones de la cirugía de rescate.
Los resultados han puesto de manifiesto que la supervivencia general (SG) y la supervivencia específica por enfermedad (SEE) notificadas fueron del 71-91% y del 80-94% en el caso de la EL, en comparación con el 92,3-94,3% y el 94,4-97% en el caso de la cirugía radical, respectivamente. Un análisis complementario de los estudios de la Base de Datos Nacional reveló una SG (HR: 1,26; IC95%: 1,09-1,45) y una SEE inferiores (HR: 1,19; IC95%: 1,01-1,41) después de EL. Además, los pacientes que aceptaron la EL fueron mucho más propensos a presentar una recidiva local (RR: 3,44; IC95%: 2,50-4,74). Se llevó a cabo un análisis de los planteamientos quirúrgicos transanales disponibles. No se encontraron importantes diferencias entre ellos, pero las recidivas locales eran inferiores en comparación con las de la EL transanal tradicional (OR: 0,24; IC95%: 0,15-0,4). Por último, hubo malos resultados de supervivencia entre los pacientes a quienes se les realizó cirugía de rescate, lo que favorece el tratamiento completo (quimiorradioterapia o cirugía) cuando hay histología de alto riesgo.
En conclusión, la EL podría considerarse adecuada siempre que se pueda lograr una muestra de espesor completo y el paciente esté informado del riesgo de una posible necesidad de tratamiento completo. Los casos de cáncer de recto inicial deben tratarse en un equipo multidisciplinario y las preferencias del paciente deben tenerse en cuenta en el proceso de toma de decisiones.
Palabras clave:
Cáncer de recto inicial
Revisión sistemática
Análisis de decisiones
Escisión local
Cirugía radical
Cirugía completa
Radioterapia completa
Cirugía de rescate
Article
These are the options to access the full texts of the publication Cirugía Española (English Edition)