Article information
Abstract
Full Text
Bibliography
Download PDF
Statistics
Tables (4)
Table 2. Descriptive statistics, factor loadings of the exploratory factor analysis and indices of factor simplicity of the MBI-HSS (n: 1396).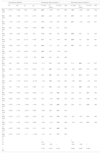 Table 3. Confirmatory factor analysis of the MBI-HSS: factor and structural loadings (22 items; n: 1413).
Table 4. Confirmatory factor analysis and reliability of the MBI-HSS (15 items; n: 1413).

Abstract
Objective
The Maslach Burnout Inventory (MBI) is an instrument commonly used for the evaluation of burnout syndrome. The version of the MBI-Human Survey (MBI-HSS) was applied to Peruvian nurses to explore the prevalence of this syndrome without previously considering possible evidence of validity to accredit its use. The purpose of this research is to evaluate the internal structure and reliability of the MBI-HSS in Peruvian nurses.
Methods
The study was prepared through secondary data analysis based on the information collected from 2809 nurses in Peru obtained from the National Survey of Satisfaction of Health Users (ENSUSALUD) applied in 2014. An exploratory and confirmatory factor analysis was prepared; reliability was estimated with Cronbach alpha and Omega.
Results
The analyses indicated the presence of three factors, but with a reduction of 7 items; reliability was acceptable with the Omega coefficient.
Conclusion
The results question the validity of the original version of the MBI-HSS for its application in Peruvian nurses, therefore, its diagnostic utility should be viewed with caution. As an alternative, it is advisable to prioritise the 15-item version and to continue with validation studies.
Keywords:
Validation studies
Occupational burnout
Nurses
Peru
Resumen
Objetivo
El Maslach Burnout Inventory (MBI) es un instrumento de uso habitual para la evaluación del síndrome de burnout. La versión del MBI-Human Survey (MBI-HSS) fue aplicado en enfermeros peruanos para explorar la prevalencia de este síndrome sin considerar previamente posibles evidencias de validez para acreditar su uso. El propósito de la presente investigación es evaluar la estructura interna y la confiabilidad del MBI-HSS en enfermeros peruanos.
Método
El estudio se elaboró mediante análisis secundario de datos a partir de la información recogida a 2809 enfermeros del Perú obtenidos de la Encuesta Nacional de Satisfacción de Usuarios en Salud (ENSUSALUD) aplicado el año 2014. Se elaboró un análisis factorial exploratorio y confirmatorio; la confiabilidad fue estimada con el alfa de Cronbach y Omega.
Resultados
Los análisis indicaron la presencia de tres factores, pero con una reducción de 7 ítems; la confiabilidad fue aceptable con el coeficiente Omega.
Conclusiones
Los resultados cuestionan la validez de la versión original del MBI-HSS para su aplicación en las enfermeras peruanas, por tanto, se requiere tomar con cautela su utilidad diagnóstica. Como alternativa, es recomendable priorizar la versión de 15 ítems y continuar con los estudios de validación.
Palabras clave:
Estudios de validación
Burnout ocupacional
Enfermeros
Perú
Article
These are the options to access the full texts of the publication Enfermería Clínica (English Edition)